The following is an archived post from the Amiibo Dojo. It has been uploaded to the Exion Vault for referential purposes and retains its original publication date; some of the post's links may not function currently or exist at all.
Hey guys, it's been a long time, but I think I'm finally ready to start doing some real work on this site again. Can you believe the Amiibo Dojo is the only training site left on the internet? Yeah, the community suffered from quite the activity drop, but now, it's time for us to swoop in and restore amiibo training to its former glory. I'm planning on rebooting this entire site, and I'll share some of my ideas with you right now.
Details of the Cloud, Corrin, and Bayonetta amiibo inside!
First things first: I've updated the amiibo tier list. This is the biggest update it's had in months and months, so why don't you check it out? You can click here or here if you want to take a look.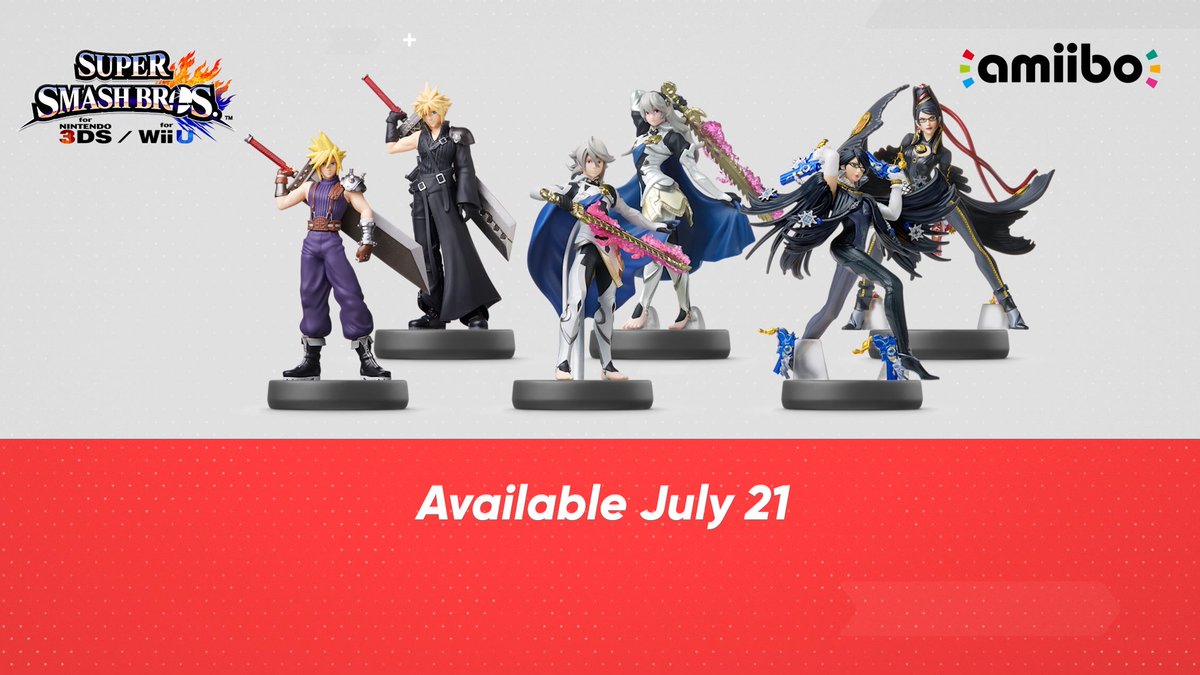 Second things second: the Cloud, Corrin, and Bayonetta amiibo have been announced. There are actually two versions of each character. Cloud's got one figure of his default costume, and another based on his appearance in Advent Children. Corrin has two figures available, one for each gender, while Bayonetta has figurines based on her appearances in Bayonetta and Bayonetta 2, respectively. There are images of all of them above this block of text, if you haven't noticed. And yes, the Amiibo Dojo will be writing guides for all three of these fighters. Especially Cloud.
Third things third: I'm going to be remodeling the entire site over the next few days. I'll have some fresh new graphics littering the site, as well as some updated articles, links, and maybe even a few guides if we're lucky! It should be a nice change of pace, since this site's looked the same for quite some time now.
Thank you all for your continued support here! If you're feeling inclined to do some training now that the Smash amiibo drought is almost over, click here to access the motherload of training guides. Nope, unfortunately, we don't have the Miis yet, but Sheik? Yeah, we finally have one on her. Until next time, guys!
---